EASY INSTALLATION with PRE-PRODUCED MODULES
The System of SIETHERM heating & cooling consists of three different sized modules. In this way, your wall heating is individually dimensioned and optimally usable even for winding rooms or the attic.
SIETHERM 100-60x100x4cm
SIETHERM150-60x150x4cm
SIETHERM 200-60x200x4cm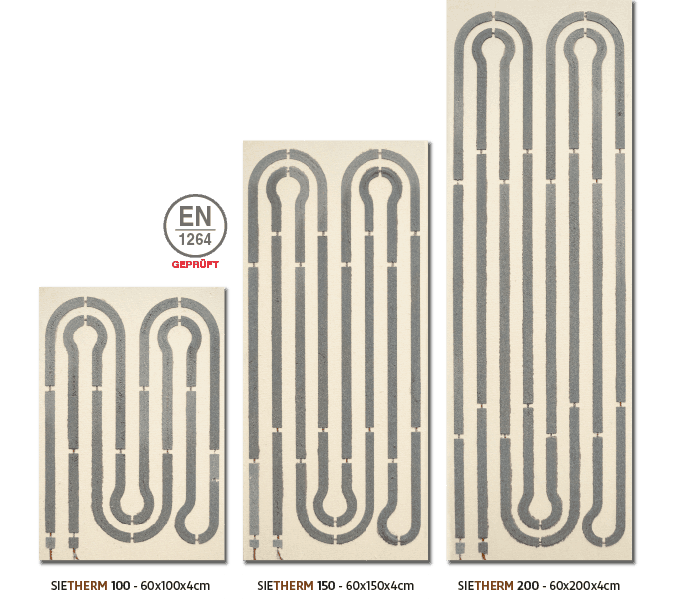 SIETHERM can also be combined with other heating systems, e.g. with underfloor heating.
SIETHERM is ideal for modern energy-efficient heat generators
e.g. Heat pumps, solar systems ect.
How does SIETHERM work?
Put up. Mount. Connect pipes and coat them with Clay.
The construction of SIETHERM heating and cooling is not only simple but also efficient.
The heating water flows through the pipes; Clay plaster absorbs the heat energy and releases it as radiant heat to the room. In just 10 minutes you can feel the warmth.
The wood fiber board panel used behind the wall heating pipes serves as heat and sound insulation.
The coating with clay takes place after assembly on the construction site.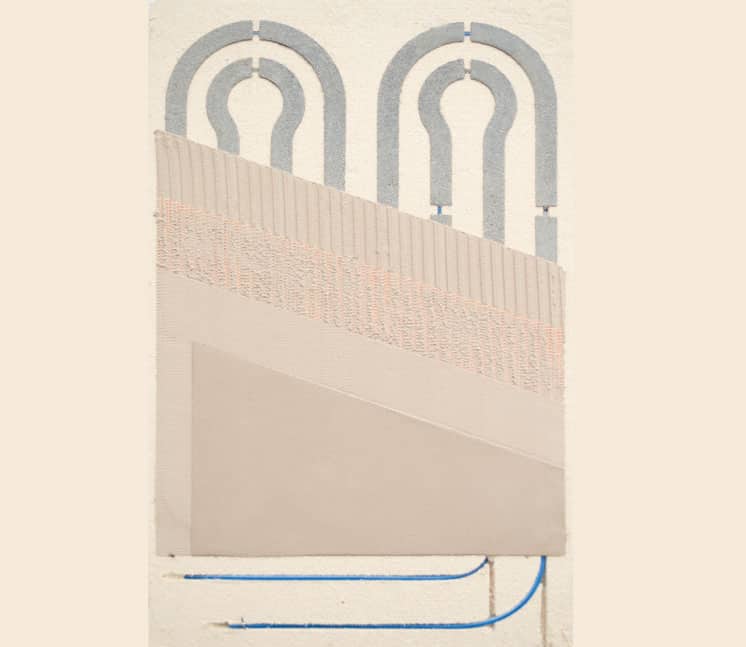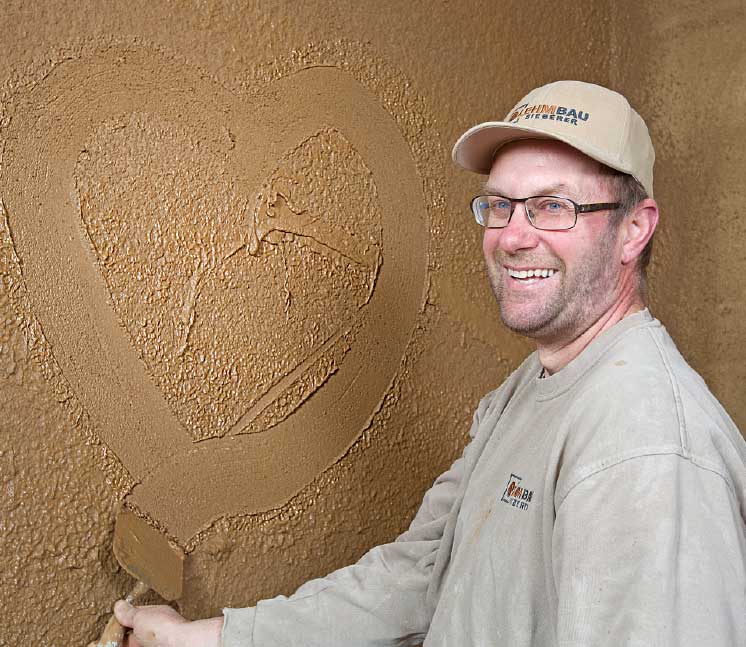 Economical and environmentally friendly
SIETHERM heating and cooling is a low-temperature system that not only saves energy and maintenance, but also creates a pleasant and healthy room climate in combination with a clay heat transfer layer.
Combine our low-temperature modules with energy-saving heat pumps, solar and biomass systems – economically and environmentally conscious!
Sietherm has been tested after EN 1264 and offers you excellent value for money! Only 100% environmentally friendly Wood fibre boards are used for the modules.
Find out now, without obligation, about SIETHERM wall heating and cooling
Office
Gewerbepark 1
A-6346 Niederndorferberg/Tirol